Shakespeare in Yosemite news, about our 2022 show, our 2021 film, archival discoveries, interviews, and more!
Shakespeare in Yosemite's Love's Labor's Lost Ready to Hit the Stage: Story about the collaboration behind our 2022 show.
Love is in the Air And the National Park this Spring: Updates about our 1969-inspired Love's Labor's Lost
Shakespeare in Yosemite film "Imogen in the Wild" addresses environmental injustice: The 2021 film addresses concerns of land use and environmental justice facing California
Shakespeare in Yosemite Now and (Almost) Then: A trip to the Yosemite archives revealed the most interesting Midsummer Night's Dream never staged, a what-if from 1930s Yosemite!
Sofia Andom interviewed for Cymbeline in the Anthropocene project: Sofia Andom (UC Merced '22) discusses race, gender, representation, Shakespeare, and the outoors with Randall Martin and Rebecca Salazar of the Cymbeline in the Anthropocene project.
Shakespeare in Yosemite featured at environment international conference: Globe4Globe: Shakespeare and the Climate Emergency co-sponsored by Shakespeare's Globe (UK) and UC Merced
Shakespeare in Yosemite quoted in San Francisco Chronicle article about wildfire smoke and outdoor theatre: Story features Shakespeare in Yosemite and our approach to environmental theatre.
Shakespeare in Yosemite part of Cymbeline in the Anthropocene project: One of 9 theatres around the world considering the ecological possibilities of this late Shakespeare play 
Hark Journal interview with Shakespeare in Yosemite founders
Feeling Pucking? Get thee to Yosemite for A Midsummer Night's Dream (2018)
Critical Survey Article about the first Shakespeare in Yosemite published (2017)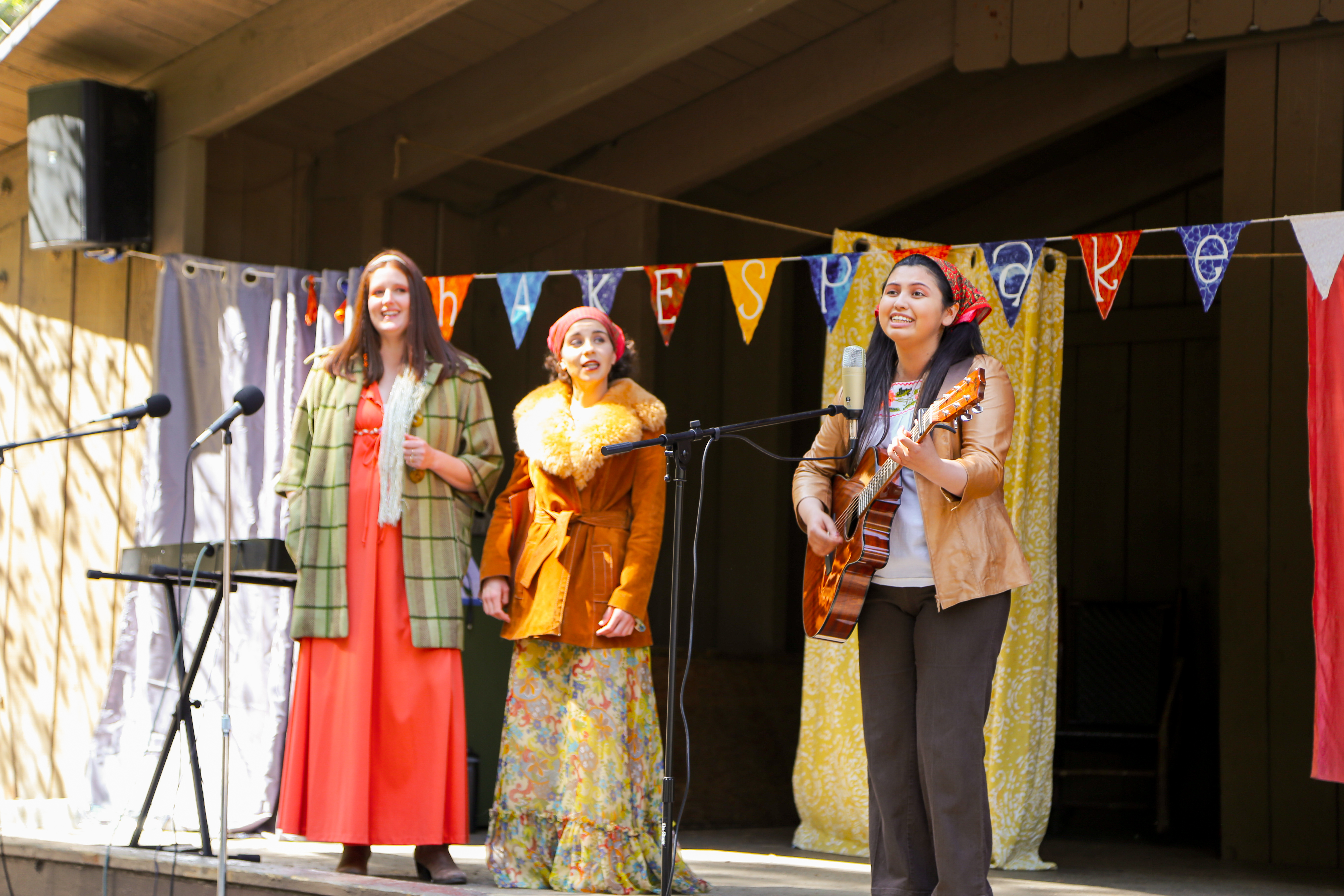 Photo by Grace Garnica