Shakespeare in Yosemite was founded by Katherine Steele Brokaw and Paul Prescott in 2017.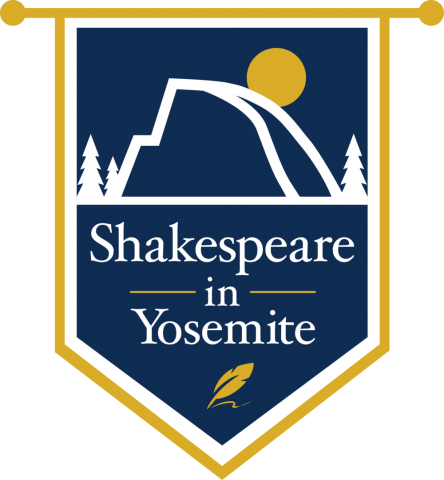 Its mission is to bring short, accessible, and FREE productions of Shakespeare's plays to Yosemite National Park for Earth Day and Shakespeare's birthday each April. Our shows are 90 minutes long, feature lots of music, and are adapted to address issues relevant to Earth Day and Yosemite. We say that Shakespeare is a renewable cultural resource: we can adapt these plays in new ways each year without damaging them. Just like Shakespeare himself did, we rework old stories to make them new! We use them to talk about the issues facing the park and the planet, offering messages of hope for the future and joy in the natural world.
Casts and production teams are made up of UC Merced students, park rangers and Yosemite employees, and community members. We now release a version of each production on our YouTube channel each summer.
Read more about the mission and history of Shakespeare in Yosemite here.
We offer our productions on the campus of UC Merced and in Yosemite National Park's Curry Village for FREE every year. Help us keep this program going by donating here.
Follow us on Instagram, TikTok, YouTube, and Twitter @yosemiteshakes.
Shakespeare in Yosemite Leadership Team:
Co-founding artistic director and producer: Katherine Steele Brokaw (UC Merced)
Music Director and associate producer: Tonatiuh Newbold (Yosemite Hospitality)
Yosemite National Park liaison and associate producer: Ranger Scott Gediman (National Park Service)
Past Shakespeare in Yosemite Productions:
One Touch of Nature, 2017
A Midsummer Night's Dream, 2018
As You Like It, 2019
Imogen in the Wild (film), 2021
Love's Labor's Lost: 1969 (show and film), 2022
Romeo and Juliet (show and film), 2023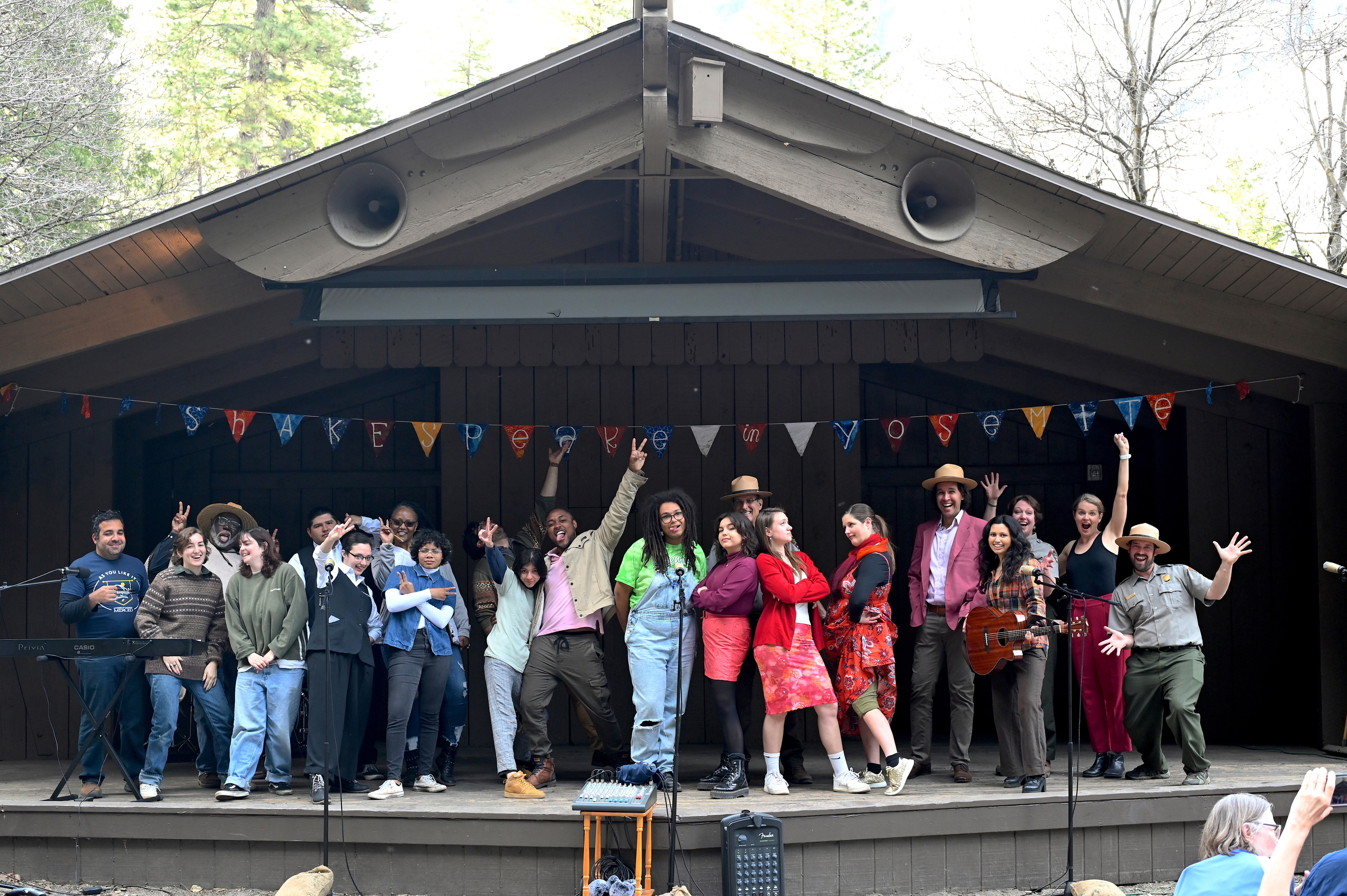 The cast and crew of Romeo and Juliet, 2023.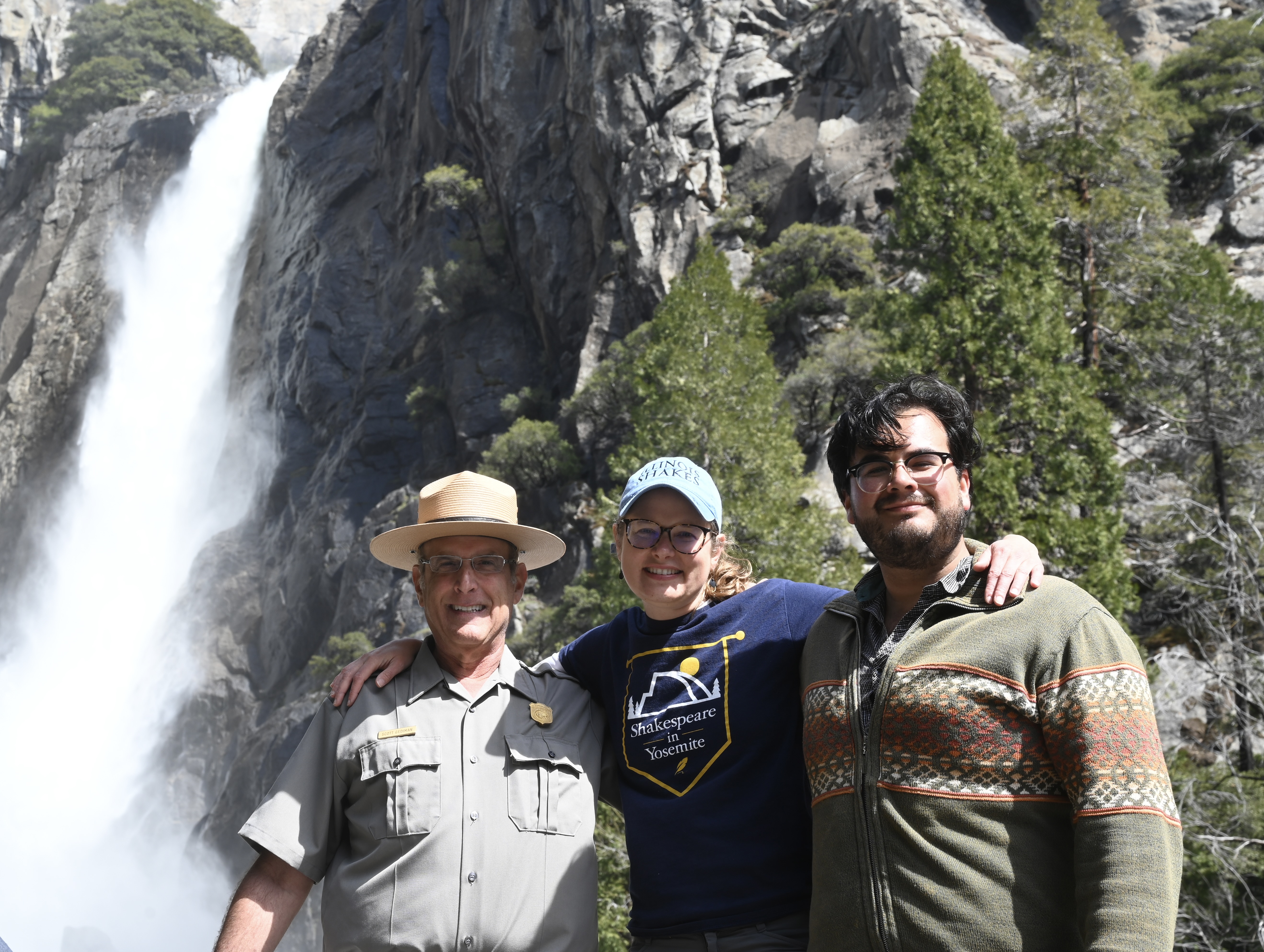 Ranger Scott Gediman, Katherine Steele Brokaw, and Tonatiuh Newbold