Love's Labor's Lost
A 90-minute musical show about love, nature, and Yosemite in 1969
For all ages and all creatures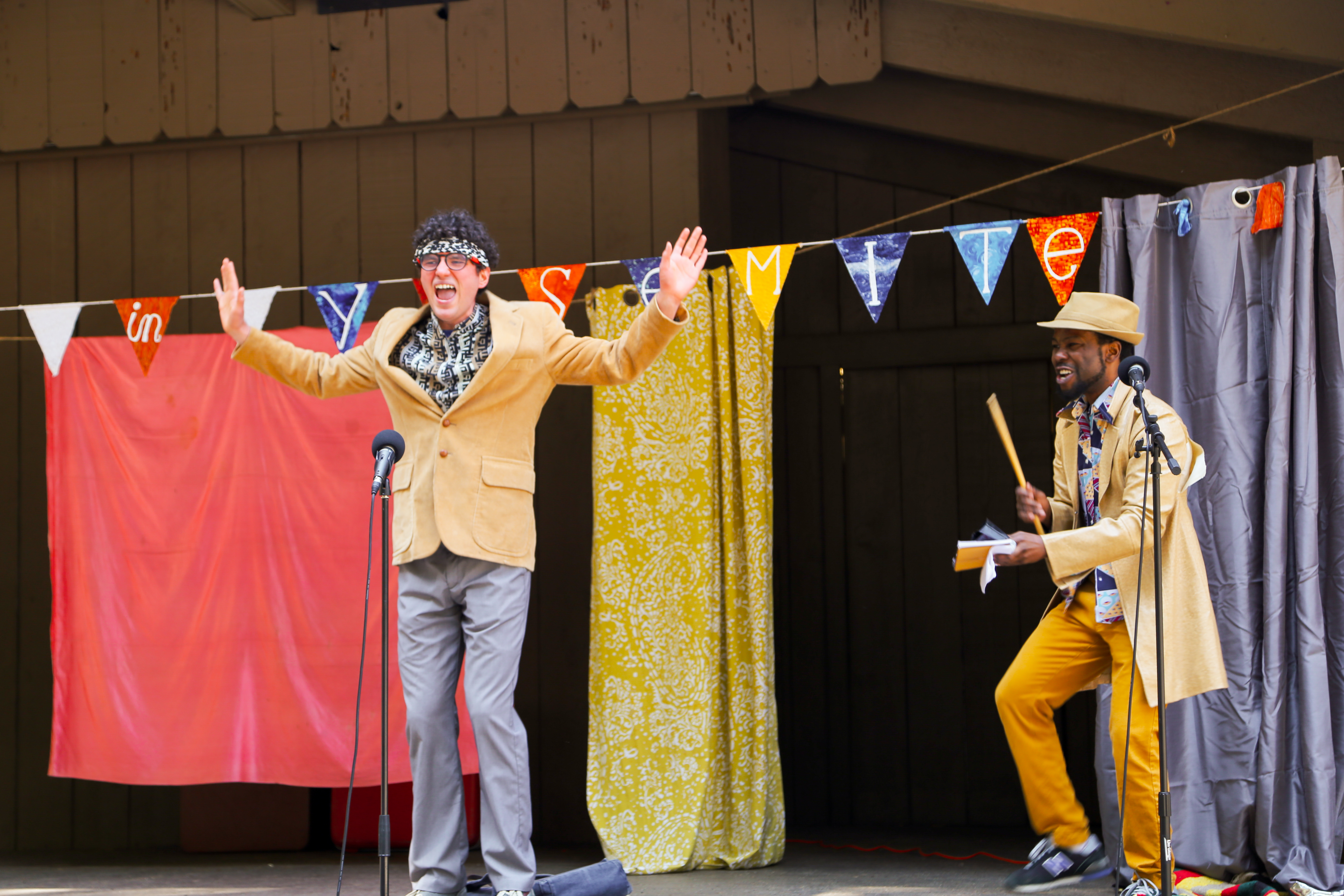 Our 2022 show was uniquely adapted for Yosemite National Park, based on Shakespeare's Love's Labor's Lost, and set in 1969 & 1970, with groovy music and costumes, and an evocation of the first Earth Day. Read more about the process of putting it together here! & Read more about the concept here!
Love's Labor's Lost was performed in Yosemite's Curry Village Amphitheatre, April 22-24, 2022
In addition to the live show, we will be creating a free "rockumentary" film, which will be released on our YouTube channel in late spring. So if you have to miss the live show, don't sweat it!
Digital program of the project, with show info, bios, and pictures, here: llldigitalprogram.pdf
Cast:
Rosaline: Sofia Andom (UC Merced student)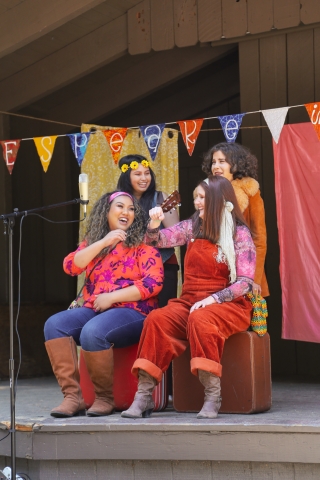 Princess: Bethy Harmelin
Katharine: Cat Flores (UC Merced student)
Maria: Bella Camfield
Berowne: Tonatiuh Newbold (Yosemite Hospitality)
Ferdinand: Christian Michael Smith (UC Merced Post-Doc)
Dumaine: Andrew Hardy (UC Merced alumnus)
Lou: Tawanda Chabikwa
Custard: Anne Schwartzberg (UC Merced student)
Ranger Marion: Marion Roubal (NPS)
Production team for Love's Labor's Lost:
Adaptors and Directors: Katie Brokaw and Paul Prescott (UC Merced faculty) 
Music Director: Tonatiuh Newbold
UC Merced Student Team:
Designers: Mahea LaRosa and Grace Garnica
Assistant Directors: Isaac Gállegos Rodriguez, Hannah Maulden, and Shabnam Shirzadi
Costume and Prop Associates: Paja Yang and Elizabeth Aviles
Stage Manager: Julissa Murillo 
Photography and Graphics: Darah Carillo Vargas
Social Media Coordinator: Cara Hill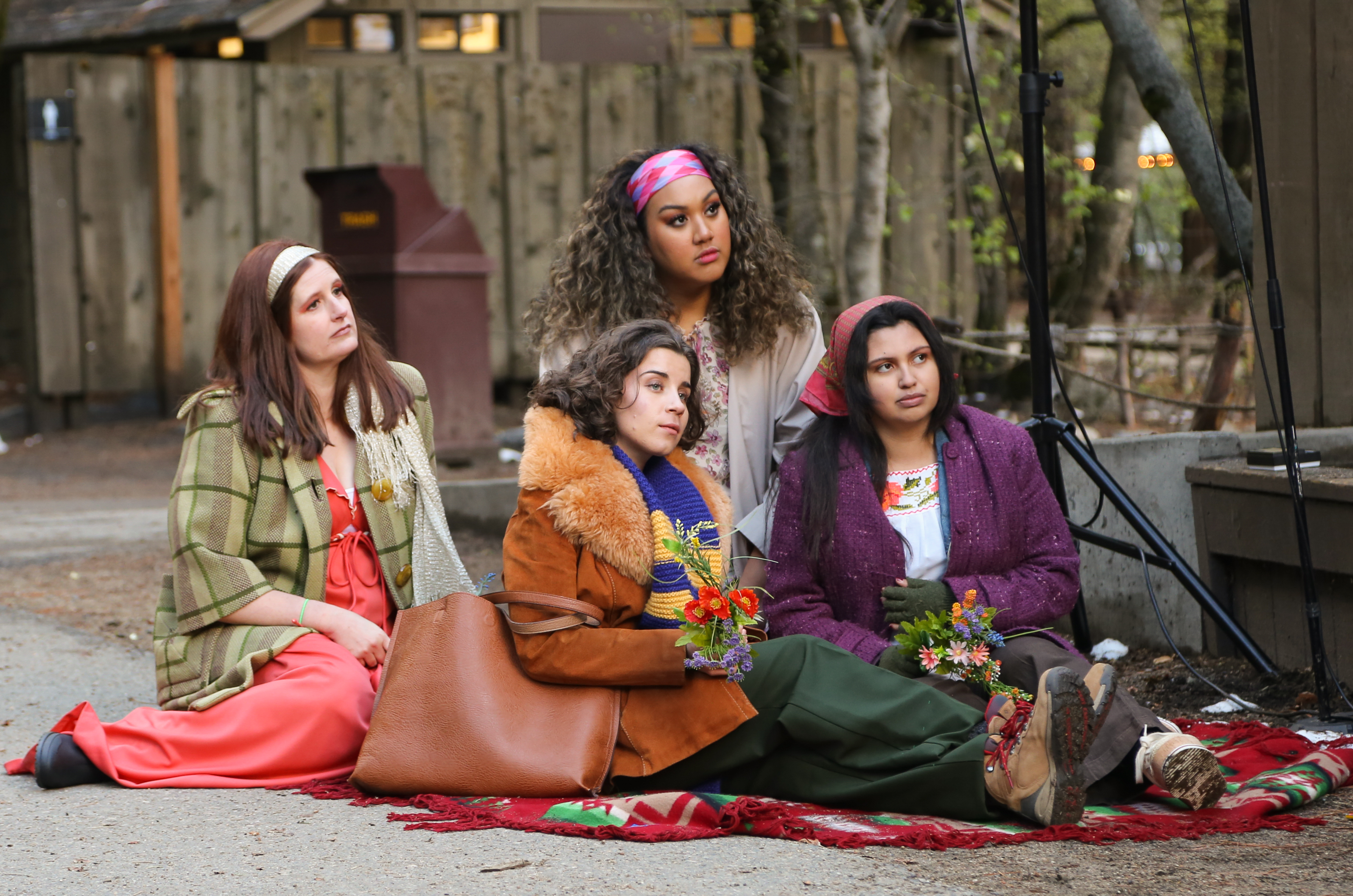 For the film:
Director of Photography: Shawn Overton
Sound Director: Will Darpinian (UC Merced student)
Film Editors: Martin Arredondo, Will Darpinian, Diangelica Gomez, (UC Merced students) 
Support in the Yosemite:
Scott Gediman, NPS Liason
Erin Callahan, Yosemite Hospitality Executive Assistant
Bryan Hammill, Curry Village General Manager
Sponsoring partners: UC Merced, Yosemite National Park, Yosemite Hospitality, the Mortimer & Mimi Levitt Foundation, and Misfit Press
Special thanks: GB Blackmon and Playhouse Merced, Jayson Beaster-Jones and Jenni Samuelson and the UC Merced Global Arts Study Program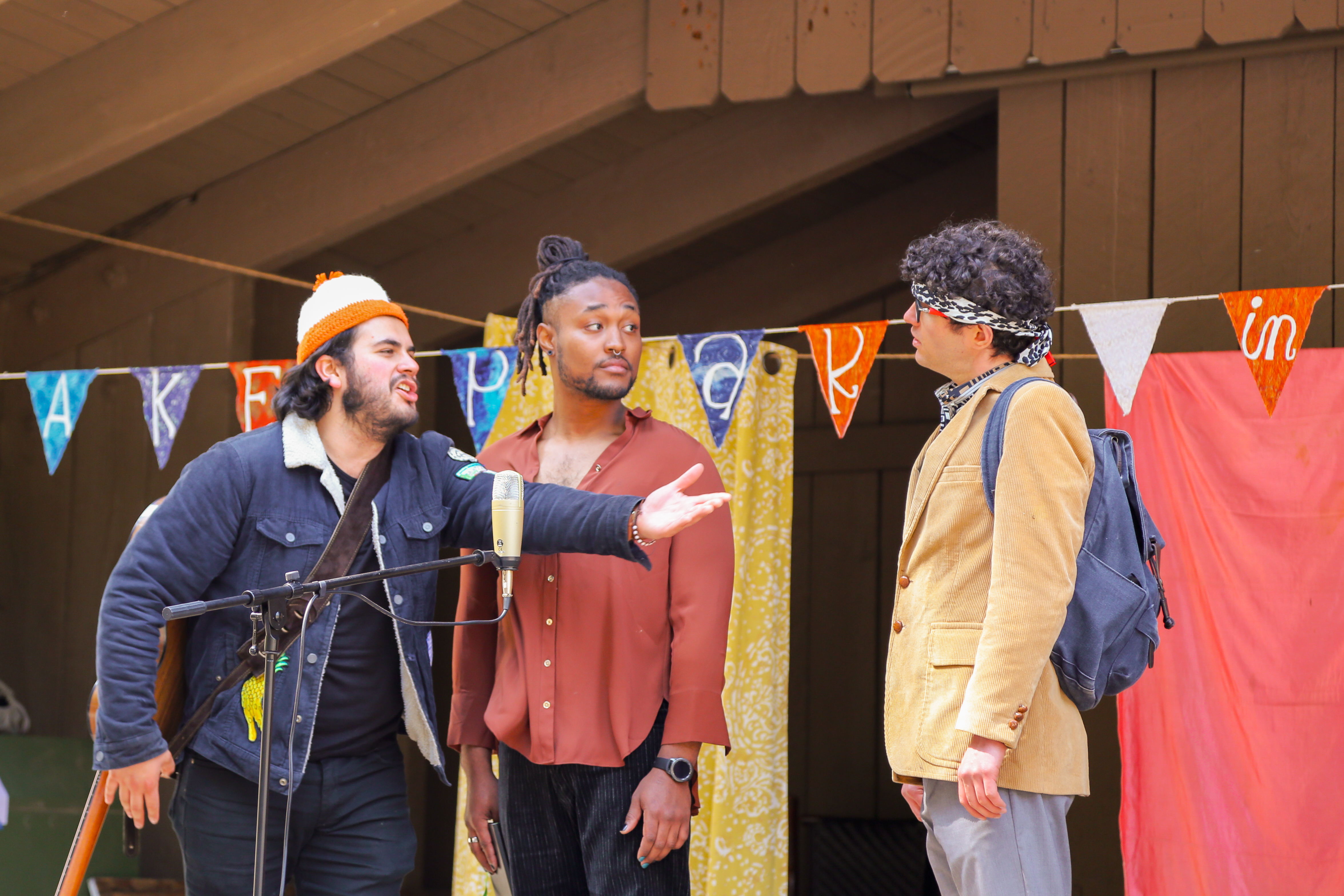 Photos by Grace Garnica, Darah Carillo Vargas, and William Serg George